Erwin Roofing and Construction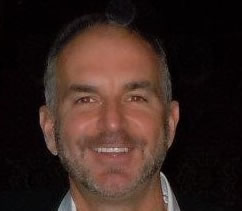 Steve Erwin is the owner of Erwin Roofing and Construction, Inc. Steve has many years of experience in the management of high quality roofing companies. After graduating from college, he received his training as an intern with a large roofing company in South Florida where roofing codes are perhaps the strictest in the country. Steve Erwin founded Erwin Roofing and Construction, Inc. in 2001 with the objective of continuing to perform only very high quality roofing services while striving to control overhead costs so that he can provide the customer with a superior roof at a reasonable cost.
Roofing Contractors
It is hard to tell whether a roof needs to be refurbished or completely substituted, therefore roofing contractors are hired to inspect the building or home and make their expert recommendations. It is best to employ professional roof contractors who know how to install roofing properly. This is important because, even if you buy the best materials, installation can be done improperly and the project will fail.
Testimonials
Ms.Linda
"I live on a mountain in north Georgia and wind is no stranger to me, however, the windstorm on the weekend of Easter was more than my roof could take. The damage from that storm was extensive! Thank God for Steve Erwin because he made the process of insurance claims and messy repairs as easy as one phone call. He handled all of the estimating and insurance headache for me, as well as replacing the roof on my house and barn. The work was done in record time and there was no mess left behind. I couldn't find one nail on the ground when they were finished. Impressive…in this day and age when no one seems to care too much about anything… this man runs his company with a work ethic of a bygone time."
Mr. Sherman
We have had two rain showers since Erwin Roofing did the repairs to our damaged roof and I can report that our leaks are gone!

I have added your company to my list of "Company Recommendations to all:" as the work accomplished -and so timely - was excellent! Erwin Roofing did a grand job and even explained all that had to be done!

Please accept my thanks for you and your company! Tough to find companies that are responsible and dedicated to completing what they are entrusted to do!
Mr. Smith
I just wanted to take a minute to let you know what a great job you did on our new roof. The estimate process was effortless and well coordinated with my insurance company's representative. The work was done as scheduled, on time and on budget. The cleanup afterward was outstanding and the roofing crew was very professional especially dealing with my large dog. Please feel free to use me as a reference anytime as to the quality of your services. My neighbors still regularly comment on how good my new roof looks.
Mr. Shelnutt
I recently had some pretty costly hail damage to the roof of my home, even to the point of leakage that caused interior damage. I was referred to Erwin roofing through a friend that assured me the work would be top quality. I purchased a 30yr architectural shingle for the total roof replacement from Mr.Jimmy Walker (an Erwin roofing employee). Upon completion I was EXTREMELY happy with the service provided including the roof itself along with little things I was not expecting such as total gutter cleaning, continuous check back phone calls from Mr.Walker to assure satisfaction. So with that said I would highly recommend Erwin as the roofing company for any job. Customer satisfaction will be an understatement.